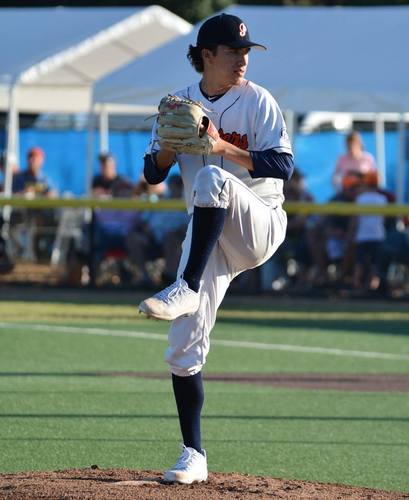 Elijah Garcia took the mound in the home opener for the Potters and fired 6 innings of one-run baseball. He allowed only one hit, two walks, struck out eight, and got the win. Garcia said after the game he felt his changeup helped lead him keep the hitters off balance during his outing. Grant St. Martin helped give Garcia an early lead by hitting a long three-run home run in the 2nd inning. It was St. Martin's first at bat of the season. He finished 1-2 with two walks and two runs scored.
Tyler Cochran came into relieve Ian Manzo in the 7th inning with one out and the bases loaded. Cochran struck out the first batter he faced then the next batter bounced it right back to the mound as Cochran got out of the inning without allowing a run to score.
Brian Morley went 2-5 with an RBI and Logan Wurm went 2-2 with two walks and two runs scored. The Potters were able to draw 13 walks as a team which kept the Seals pitchers from gaining rhythm. The Potters improved to 2-2 on the season while the Seals fall to 0-3.
The Potters are back at it with the Seals tonight at 6:35, the gates open at 5:30. You can buy tickets here! Tickets