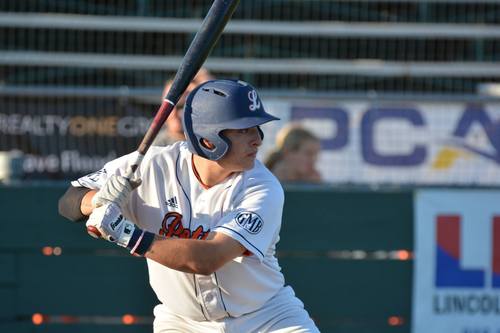 The Potters lost the series opener to the Medford Rogues on Friday night by a score of 16-5. The Rogues scored 10 runs in the final three innings of the game to put the Potters away late in the game. Josh Savea also surrendered a three run homerun to Tommy Ahlstrom who put the team up 4-0 at the time. The Rogues would eventually make it a 7-0 game in the the 7th inning. The Potters responded with a grand slam, this time by Brian Morley to make it a 7-4 game in the bottom of the 7th. It was Morley's 8th homerun of the season, tying him with Will Law for the Great West League lead. It looked like the Potters might get back into the game but, the Rogues scored 3 runs in the 8th inning and 6 runs in the ninth inning to put the game away for good. The Potters fall to 23-17 and the Rogues improve to 23-18. The Rogues are now only .5 games back for 2nd place in the Great West League. The Potters have dropped 5 in a row to the Rogues and have allowed 56 runs in their last 4 games against the Rogues.
Josh Savea got the start for the Potters and went 3 2/3 innings allowing 4 hits, 5 runs, 4 earned, 4 walks, 3 strikeouts and took the loss. Bobby Voortmeyer got the start for the Rogues and went 3 2/3 innings allowing only 2 hits and 2 walks. Anthony Diaz earned the win for the Rogues going 3 innings allowing 4 hits, 4 runs, walking 1 and striking out 3. The 4 runs came on the grand slam for Brian Morley.
Joe Starick picked up his team leading 46th hit of the season going 1-3 on the night. Larry Fonseca continues to be productive going 2-5 on the night.
The Potters continue the series tonight, on Hispanic Heritage night sponsored by Tri Color 99.9 at McBean Stadium. Gates open at 5:30, first pitch is 6:35. You can buy tickets here: Tickets