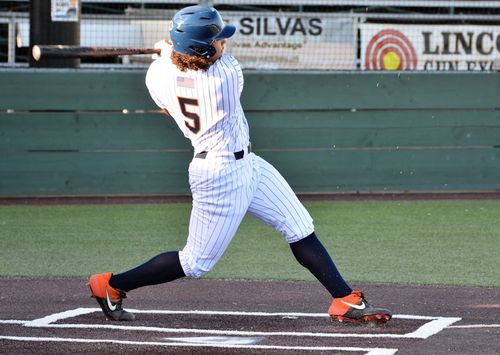 The Potters walkoff the Klamath Falls Gems to sweep the series. The Potters entered the ninth inning down 5-4. Jack Rotteveel lead off the inning by reaching first base after being hit by a pitch. Jacob Frederick followed with a walk. After the Gems recorded the first out of the inning, Grant St. Martin drove a ball up the middle to tie the game at 5. St. Martin tied the ball game up with a double in the Potters last walkoff win against the Seals. The Gems decided to intentionally walk Brian Morley, who hit a long homerun earlier in the game, and brought up Dylan Smethurst with the bases loaded and one out. Smethurst grounded into a fielder's choice that was originally ruled a double play. However, after a meeting between the umpires, Smethurst was ruled safe and the Potters won the ball game. The Potters improve to 6-3 including a 4 game winning streak while the Gems fall to 2-5.
Walker Dodero was the starting pitcher for the Potters and he went 5 and 1/3 innings allowing 5 hits, 4 runs, only 3 of them earned, and 3 walks. Tyler Gums made his first appearance of the season and got the win in the game. He fired a scoreless ninth inning walking 2 and striking out 2.
Charles Middleton went 2-4 with 2 RBI in the game. Joe Starick went 2-3 with an RBI in the game as well.
The Potters are off today and will play two games in Chico before returning home on Sunday to finish the series against Chico. The game time on Sunday is 6:05 and gates open at 5:00. You can buy tickets here. Tickets