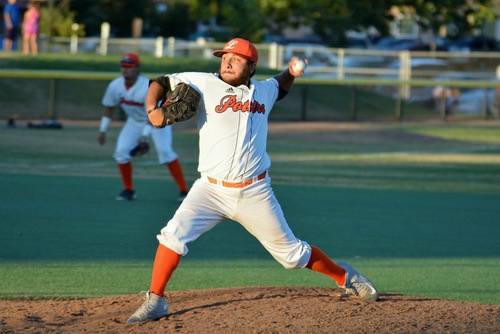 The Lincoln Potters returned home to McBean Stadium last night with a win, beating the Chico Heat 14-6. The Heat scored five of their six runs in the opening half of the first inning last night, making it a tough battle for the Potters to come back.
Gilbert Sauceda didn't get the start on the mound but he got the win, pitching six innings while only allowing one unearned run on three hits and striking out six, making him the player of the game.
Austen Swift led the Potters' offense going 4-for-5 with four RBIs and two runs scored. Zach Hoffman went 2-for-5 with three RBIs and a run scored, Jake Boyd went 2-for-5 with an RBI and a run scored, Braden De Benedictis went 2-for-3 with an RBI and two runs scored, and Joseph Torres went 1-for-3 with two RBIs and a run scored. Also contributing was Aidan Malm who made his McBean Stadium debut last night, going 2-for-5 with two RBIs and two runs scored.
The Potters and Heat are even at 1 on the series. Both teams return tonight to McBean Stadium for game three of the series with the first pitch scheduled for 7:35 p.m.
The Potters stand alone in second place in the Great West League with a record of 16-11. They are 3.5 games back from the first place team, the Medford Rogues.