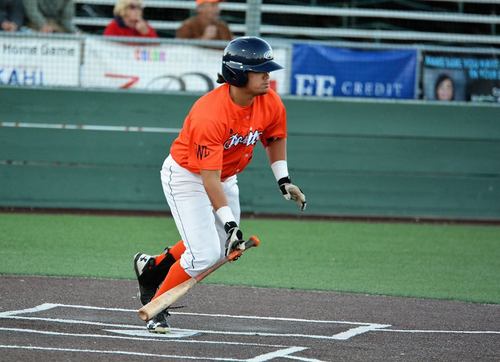 Braden De Benedictis contributed to the Potters' win over the Chico Heat last night with his second home run of the season. The Potters won game two of the series with a final score of 7-2.

The Potters had a total of seven runs on 11 hits last night. De Benedictis went 1-for-4 on the night with two RBIs. Also helping the Potters was Will Law who went 2-for-4 with two RBIs, Zach Hall and Mason Allen both went 2-for-4 with an RBI and Austen Swift who went 1-for-4 with an RBI.

Starting on the mound for the Potters was Johnathan Lavallee who only allowed one run on six hits in his six innings of work. He allowed one walk while striking out ten. He got his third win of the season.

The Potters look to win the series against the Chico Heat in game three tonight in Chico at Nettleton Stadium. Tonight is the start of an eight game road trip for the Potters. They return to McBean Stadium next Thursday, June 29th.