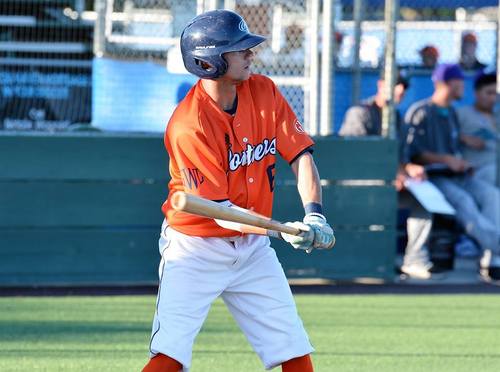 The Lincoln Potters were unable to pull through with a win last night against the Yuba City Bears. The Bears defeated the Potters 3-2.

The Potters offense only got three hits on the nights to support their two runs. Jake Boyd led the offense going 2-for-4. Austen Swift was the one other hit on the night going 1-for-3. Zach Hoffman and Will Law contributed to the two runs on the night. Hitting RBIs for the Potters were Hoffman and Isaiah Garcia.

On the mound, Brett Swartz got the loss pitching give hitting while allowing three runs on six hits, walking five and striking out three. Larry Fonseca made his first appearance for the Potters last night pitching two innings while only allowing one hit, one walk and striking out three. Derek Molina had his season-high of strikeouts striking out five in one inning's worth.

The Potters look to win the series tonight against the Yuba City Bears in the final game of the series at 7:05 p.m. at McBean Stadium. The Potters go to 9-4 on the season, still in first place in the Great West League.