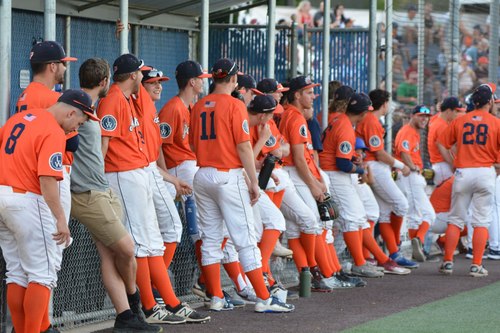 Season Tickets and Mini Plans for the 2021 Season are on-sale now at Shop.LincolnPotters.com!
Click here for TICKETS
The Potters second season in the California Collegiate League will feature 32 home and 25 road games. Lincoln will play a total of 30 league games against the Healdsburg Prune Packers, Solano Mudcats, and Walnut Creek Crawdads including 15 at home and 15 on the road.
The Potters schedule will be one of the more difficult schedules in all of Summer Ball. The San Luis Obispo Blues, members of the talented CCL South, will be making the trek up north to Lincoln for the first time. The Potters have rekindled rivalries with the Yuba-Sutter Gold Sox and Medford Rogues and will also host the 2019 NBC World Series Champion Seattle Studs for a 4-game series. Additionally, the non-league slate of games includes a road trip to Humboldt to take on the Crabs and home games against the Novato Knicks, Sacramento Yankees, and the West Coast Kings.
Opening Night, presented by Gladding-McBean, on Thursday, May 27 will commence the Potters fifth season at Historic McBean Stadium.
The CCL State Championship Tournament, a 3-day event, will begin Wednesday, August 4.
In addition, the Potters will be co-hosting the inaugural West Coast World Series with the Yuba-Sutter Gold Sox August 7-13.
Gates will open one hour before the start of each game with all night games starting at 6:05pm and three Sunday Day Games (May 30, June 13, July 25) beginning at 1:05pm.
TO BE ANNOUNCED
The date for Fan Fest has not yet been determined. We will make an announcement as soon as a date has been selected. Also, the five fireworks nights on the printable schedule are tentative dates and not yet official due to potential capacity limitations. Potters Punch Cards are not yet available. They will potentially be available for purchase once we are aware of any seating capacity limitations.
To view a Printable Schedule click HERE
LINCOLN POTTERS OFFICE
The Lincoln Potters office has relocated from 436 Lincoln Blvd. Ste. 104 to home-office-based for a limited time. The Potters will announce a new office location SOON
***
For questions about the 2021 season and for more information about Lincoln Potters Baseball, please call 916-209-3444 or visit www.LincolnPotters.com