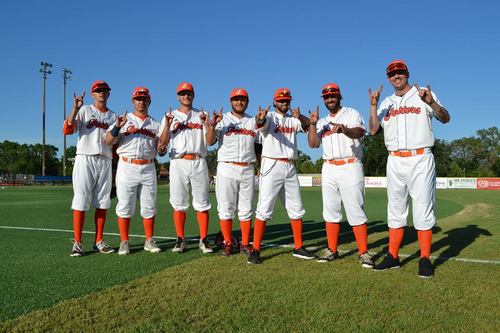 The Lincoln Potters are now the only team in the Great West League left undefeated after last night's game against the Portland Pickles. The Potters defeated the Pickles with a final score of 4-0 to improve to 4-0 on the season.

Jake Boyd led the Potters offense going 2-for-5 with one walk, Ambrose Romero went 2-for-3 with an RBI and Braden De Benedictus went 1-for-4 with an RBI.

The starting pitcher of the night was Nathan Gilman who pitched 3.1 innings allowing four hits, one strikeout and no runs. The winning pitcher of the night was Zach Hoffman who pitched 3.2 innings, allowing only two hits, no runs and striking out a total of seven. Derek Molina earned the save pitching one inning and striking out three.

The Lincoln Potters continue their homestead against the Portland Pickles tonight at 7:35 p.m.