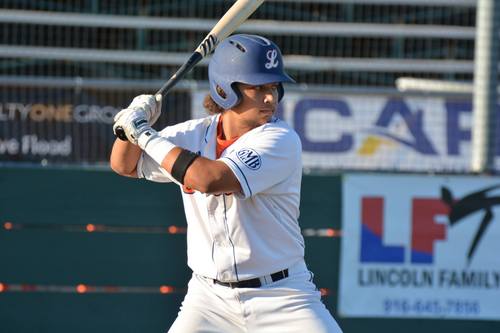 The Potters won on Thursday Night by a score of 10-6. Josh Savea was brilliant on the mound, working a no hitter until the 6th inning in the game. Manager Ryan Stevens said "He was on tonight and kept our defense in the game as well. He relied on them to make plays and they did. He really limited the walks and challenged their guys by putting the ball in the zone. He was exactly what we needed." Savea worked 6 innings allowing only 2 hits, 2 runs walking 2 and striking out 5 over those 6 innings. Savea said after the game he was happy with the way he pitched. "I felt good out there and my defense definitely gave my a big pick me up out there." The Potters improved to 26-20 on the year while the Gems fall to 18-29.
Charles Middleton continued his All Star caliber play going 2-4 with a 2 run home run in the 1st inning that was arguably the hardest hit ball of the season going over the dead centerfield fence. Ryan Stevens said afterwards "Charles always goes about his business in a professional, humble way. When he's hot I want him at the plate every at bat because he can do that much damage." When asked to describe the homerun, Stevens put it simply. "It was a bomb."
Will Law also hit a 2 run home run in the game to tie him with Brian Morley for the Great West League lead in home runs. Law and Morley have been battling at the top of leader board for about 2 weeks now.
Erik Lopez fired his 5th straight scoreless inning in relief as the Potters gain another weapon out of the bullpen as they gear up towards the playoffs.
The Potters and Gems go back at it again tonight. The gates open at 5:30 and first pitch is at 6:30. You can buy tickets here: Tickets